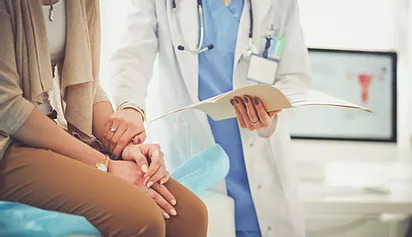 Supporting the vast network of over 3500 physicians within the NYUPN, the Outreach team advocates for, and partners with, physicians. The Outreach Team streamlines communication by serving as a single point of contact to physician partners in the clinically integrated network. By continuing to develop relationships of mutual trust and collaboration, the Outreach Team is instrumental in advocating improvements in referral management in order to direct patients towards high quality, cost concise providers and ensure care is coordinated. The Outreach Team's goal is to provide physician partners with actionable data – highlighting strengths, opportunities for improvement, and periodic peer-to-peer intervention. The information shared is tailored so that it is relevant to physician behaviors, interests, and needs.
Maximizing Opportunities for Success
While the team continues to advocate for ongoing improvements to deliver quality care within sustainable cost structures, there is now a need to explore the potential for greater successes through a practice transformation initiative. What is required is a wholesale transformation of care delivery, with a focus on improving the metrics that matter most to patients: quality access, affordability, and outcomes.
The Transformation Imperative
The Practice Transformation Imperative was recently (2019) established by the NYUPN Physician Outreach leadership to provide a support framework for long-term healthcare transformation. Through a customized approach designed to improve operational and clinical effectiveness, the Outreach Team is charged with collaborating with physicians and staff to understand each practice's priorities and mapping current workflows to determine which areas present an opportunity for refining; including but not limited to: EMR usage, pre and post-visit planning, referral management, patient recall and connectivity with the Health Information Exchange. Looking toward the future, while observing that transformation is challenging, the undertaking is meant to help practices recognize there is value to the learning and changing that happens during the process. Transformation is not optional but is essential to achieving the triple aim of better outcomes, better value, and better experience of care.